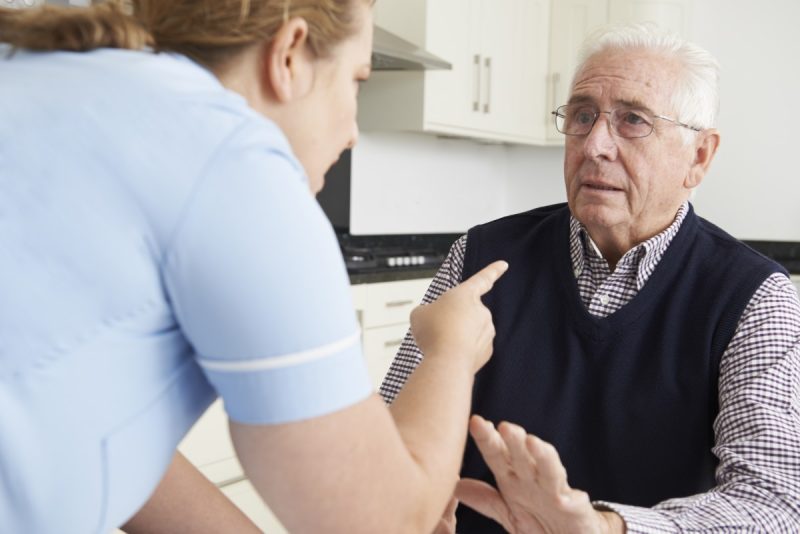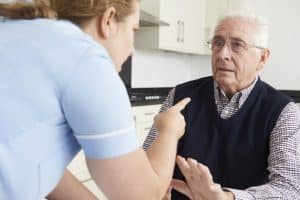 For many individuals, the decision to enter a nursing home – or to move a parent or sibling into one – is stressful. Not only is your life drastically changing, but you may not have much control over where you wind up. Cost, bed availability, and required care level all have to be considered, and could affect your options. Individuals who need to rely on Medicaid or Medicare may be limited to certain facilities within their budget.
Unfortunately, those are typically the nursing homes with the most problems. Twenty percent of the 80 North Dakota nursing homes certified on the Medicare.gov Nursing Home Compare tool have ratings of Below Average or worse. Categories that are tracked include health and fire safety inspections, staffing, and quality of care. They also track penalties levied against the facility for violations. Some of these violations stem from nursing home abuse and neglect, or placing residents at risk for it.
The most common risks facing North Dakota seniors in nursing homes
Health inspections of some North Dakota nursing homes turned up some pretty dangerous issues in high numbers, including:
High-risk residents experiencing pressure ulcers.
Residents whose ability to move independently worsened, rather than improved. Their need for help with daily activities increased.
Failure to keep areas free of obstructions that can cause falls.
Professionals improperly medicating patients.
These abuse and neglect factors showed in more than 50% of residents under the care of some of these homes. Additionally, some reports show there has been a failure to assess, monitor, and investigate injuries of an unknown origin. This placed residents at heightened risk for abuse and neglect.
How ND nursing homes fared
The nursing homes and facilities with the worst marks generally fell into three categories:
A. These facilities had numerous complaints regarding residents' rights violations, or quality of care deficiencies, which were determined to pose minimal harm or potential for actual harm to the resident.
Minot Health and Rehab, LLC
St. Luke's Home
Trinity Homes
Eventide Devils Lake Care Center
Miller Pointe
St. Rose Care Center
B. These facilities had numerous complaints regarding residents' rights violations, quality of care deficiencies, or pharmacy service deficiencies which were determined to actually harm the resident.
Eventide at Sheyenne Crossings
Eventide Heartland
Richardton Health Center, Inc.
Sheyenne Care Center
Knife River Care Center
The Meadows on University
Heart of America Care Center
Western Horizons Care Center *
C. This facility had complaints regarding residents' rights violations, quality of care deficiencies, or quality of life deficiencies, which were determined to create immediate jeopardy to resident health or safety.
Dunseith Com Nursing Home
*Western Horizons Care Center is currently a special focus facility (SFF) due to its persistent poor quality of care. It is subject to more frequent inspections, increased fines, and is at risk for termination from Medicaid and Medicare.
How to protect yourself or your family member
The federal government has implemented a "red dot" system on the Nursing Home Compare website to warn potential residents and their families. The demarcation means the facility has shown itself to display a history of abuse and neglect of those under their care. The red symbol will appear just below the nursing home name and has a white hand in the center symbolizing a stop sign. The database is supposed to be updated monthly and the symbol is only removed once the facility makes it an entire year without an abuse citation.
Using the Nursing Home Compare tool will provide you with the official story on the facility you are looking into. You should also do your own research. Look for independent reviews or social media pages that contain photos and comments. Former residents, families, and former staff are more likely to be up front about the care provided when they are no longer tied to the nursing home.
You or your family member should be able to feel confident that the care being provided in a nursing home is safe, at a minimum. When you begin to see red flags, it's time to speak with a caring nursing home neglect lawyer from Larson Law Firm, P.C., who understands what you are facing. To schedule a free consultation in our Minot or Bismarck office, please call 701-484-4878, or reach out to us through our contact page today.