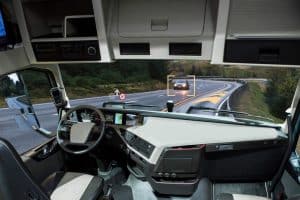 The self-driving truck industry is barreling forward, propelled most recently by a partnership announcement from Waymo and Daimler. Waymo plans to integrate its autonomous driving technology with Daimler's fleet of commercial semi-trucks, deploying fully self-driving tractor-trailers worldwide.
Before announcing this partnership, each company was working on its own self-driving truck technology. Waymo, a subsidiary of Alphabet Inc., is an autonomous driving technology company and sibling company of Google. Daimler, the parent company of Mercedes-Benz, is one of the world's leading car and truck manufacturers.
Now the two are teaming together with Waymo's World's Most Experienced Driver™ technology ("20 million miles on public roads across 25 U.S. cities and 15 billion miles in simulation") and Daimler's state-of-the-art Freightliner brand to offer better and improved "road safety and efficiency for fleet customers."
This isn't the first time a company has made a move into the self-driving vehicle market. Uber's attempt at autonomous cars, however, made the news for all the wrong reasons after dozens of accidents, and the tragic death of an Arizona pedestrian who was struck by a test vehicle. Additionally, Tesla's "Autopilot" feature has been implicated in at least three car accident fatalities.
The Director of Engineering and Head of Trucking at Waymo, Boris Sofman, told TechCrunch, "The market is massive; I think in the United States, $700-$800 billion a year is spent on the trucking industry. It's continuing to grow every single year. And there's a huge shortage of drivers today, which is only going to increase over the next period of time. It's just such a clear need. But it's not going to be overnight — there's still a really long tail of challenges that you can't avoid."
Self-driving trucks – are they really safe?
North Dakota's highway system includes several major roadways that keep our trucking and oil industry robust and thriving. These include I-29, I-94, and Routes 2, 12, 52, 81, 83, 85 and 281. That's a lot of roadway and a lot of commercial trucks. It remains to be seen whether or not autonomous trucks will show up on North Dakota highways, but safety should be foremost on everyone's minds.
As we know, truck accidents can cause catastrophic injuries to the driver and passengers in any vehicle unlucky enough to be involved in one. Even a "minor" accident with a tractor-trailer can cause severe damages. Critics of autonomous vehicles point out that programming and artificial intelligence, no matter how advanced, cannot replace human reasoning skills and the experience of a trained truck driver.
Jordan Nelson, a trucking industry analyst, talked about autonomous trucks to USA Today nearly three years ago, and his words ring true today. "Regulators aren't clear how they'll handle this, the public likely wants to see a driver for the scare-factor alone, and you have lots of companies all trying different approaches to the same problem," he said. "This tech is exciting, but no one thinks it'll solve everything."
The attorneys at Larson Law Firm, P.C. represent victims of truck accidents. If you or a loved one were injured in a crash that wasn't your fault, let us help you seek compensation. To arrange a free consultation, call us in Minot or Bismarck today at 701.484.HURT or complete our contact form.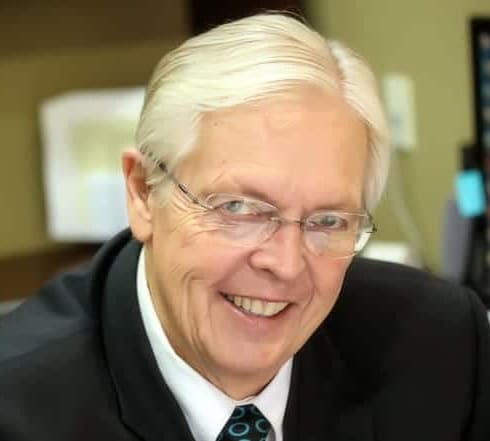 Mark Larson is a Certified Civil Trial Specialist and Certified Civil Pre-Trial Specialist focusing on personal injury, motor vehicle, wrongful death, and oil field claims. Since 1979, Larson Law Firm has served the injured throughout North Dakota. Read more about Mark V. Larson