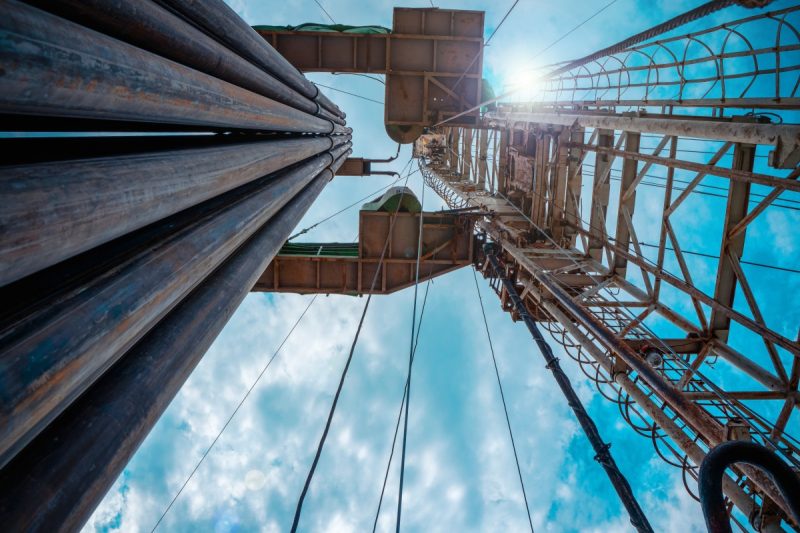 Hydraulic fracturing (also known simply as fracking) is the process of extracting natural gas from shale rock formations. The process involves pumping a combination of water, sand, and chemicals underground, at incredibly high pressure, so that the rock breaks apart. This creates fractures where the oil and gas in the shale can then flow up a well to the surface.
On occasion, however, the casings on the wells crack, fracture, or break in some way, leading to the release of methane and the risk of blowouts. DeSmog, an environmental publication, attributed a 2018 blowout at an XTO well in Ohio to casing failure: "satellite data revealed that this single gas well leaked more methane in 20 days than an entire year's worth of methane released by the oil and gas industries in countries like Norway and France."
Why casing failures occur
Casing failures occur because of a lack of pressure: the steel or cement lining a well fails, allowing whatever happens to be in the well at the time to escape. Sometimes, it's deadly methane gases. Other times, it's the water and natural gas from a fracking operation.
The risks of casing failure to oil and gas workers
The oil and gas industry has always been fraught with dangers for its workers, and fracking is no different. As of 2017, there were 11,681 fracking wells in North Dakota alone, and as our reliance on foreign oil and gas wanes, the chances are good that more wells will be opening. Aside from the environmental concerns that arise due to slow or inadequate remediation – i.e., risks to the soil and groundwater – there are more personal (and often immediate) health risks to workers. Those risks can include:
Inhalation of silica or other toxic chemicals
Respiratory illnesses and injuries
Crushing injuries related to falling debris from a well explosion
Burn and smoke inhalation injuries related to fires/explosions at the well
Broken bones and lacerations
Brain and spinal trauma
Limb or body part loss
If you are an independent contractor who is ineligible for compensation through Workforce Safety, or are working for an independent contractor on the site, your best option may be to file a personal injury lawsuit against the person who hired that independent contractor. If your injuries are so severe that compensation from Workforce Safety won't cover them, you can file a third-party personal injury claim against another liable party, such as the manufacturer of a defective product. At Larson Law Firm P.C., our energy sector accident lawyers in Minot and Bismarck fight to hold manufacturers, site owners, and any other responsible parties accountable if there is a well blowout or a well accident of any kind.
Hurt while working on a fracking well site? We help victims get compensation for any deaths and for pain and suffering, lost income, medical bills, and any other allowable damages. To speak with an experienced oil or gas accident lawyer, call us at 701-484-HURT or fill out our contact form to make an appointment. We maintain offices in Minot and Bismarck.