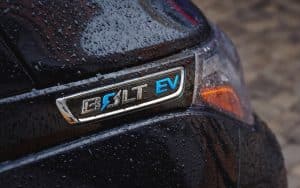 Over the past decade or so, there has been a shift by American drivers toward electric vehicles. The Chevy Bolt is one of the more popular models: it is not terribly expensive (and it is eligible for a federal tax credit), it gets good mileage, and it is produced by an American car company that inspires brand loyalty.
Unfortunately, all that good will may be coming to an end; General Motors has issued its second recall of the Bolt, citing a defect in the battery module that can cause engine fires. Originally, GM thought the defect was caused by errors made in its overseas plant, but a second investigation shows the potential for two separate defects occurring in batteries made here and overseas.
What causes the Chevy Bolt batteries to catch fire?
According to Chevy, the battery defects are caused by a torn anode tab and a folded separator. In essence, the defective pieces of the battery allow energy to be released, and that energy heats up the other battery cells. Those damaged cells also release energy, leading to "thermal runaway," which in turn leads to fires.
Could my Chevy Bolt catch on fire while I'm in it?
It could, but most reports are of engine fires that occur while the car is charging. Chevrolet suggests the following steps to reduce the risk of an engine fire:
Set your vehicle to a 90 percent state of charge limitation using Hilltop Reserve mode (for 2017-2018 model years) or Target Charge Level (for 2019-2022 model years) mode. If you are unable to successfully make these changes, or do not feel comfortable making these changes, GM is asking you to visit your dealer to have these adjustments completed.
Charge your vehicle more frequently and avoid depleting their battery below approximately 70 miles (113 kilometers) of remaining range, where possible.
Park your vehicle outside immediately after charging and do not leave your vehicle charging indoors overnight.
Chevy has also recommended that you park 50 feet away from other vehicles.
Are car fires all that common?
It is worth noting that Chevy is only the latest in a long line of vehicle manufacturers who have issued recalls for potential car fire risks. Kia and Hyundai have also recalled vehicles for potential engine fire risks, as have Ford, Jeep and Audi.
According to data compiled by FEMA:
Nearly one out of seven fires involves vehicles.
One out of 10.5 fire deaths results from vehicle fires.
An estimated 300 civilians are killed and 1,250 are injured each year from vehicle fires.
Four percent of fire-related firefighter injuries each year result from vehicle fires.
In short, there are more vehicle fires each year than you might you think. This is a real problem, especially if the vehicle is electric, because Car and Driver reports that almost a third of all fire departments they surveyed – 31% – report that they "don't train for EV fires, and half say they don't have special protocols in place to deal with EVs after a crash."
What are the signs of an engine fire?
Aside from the obvious sign of flames coming from the engine, you may also notice smoke, a swift drop in fluids, leaking fluids, and warning sensors going off in your car. The "check engine" sensor may be triggered, but other sensors can go off, too.
What are the risks of engine fires?
The primary risk of an engine fire is a burn injury, but drivers and passengers are also at risk of toxic smoke inhalation. While inhaling any smoke can be dangerous, engine fires can cause oil, plastic, metal, and fabric to burn, which makes the inhalants even more deadly.
What are my rights if I am injured in a car fire?
If your car's engine catches fire – whether it is a Chevy Bolt, another EV, or a gas-powered car of any make and model – and you sustain an injury as a result, you may be entitled to compensation for your injuries and losses through a tort claim. The most important thing you can do after seeking medical attention is to give an attorney a call. The reason it is important is because car fires may have one or more liable parties, and if you are not familiar with North Dakota's injury laws, you may make mistakes that could cost you compensation for your medical bills, lost wages, and other losses.
Car fire cases can be complex without assistance from attorneys you can trust. The Minot injury attorneys of Larson Law Firm P.C. can help. Contact us or call us at 701-484-HURT to meet with an experienced lawyer for a free initial consultation. We maintain offices in Minot, Bismarck, and Fargo for your convenience.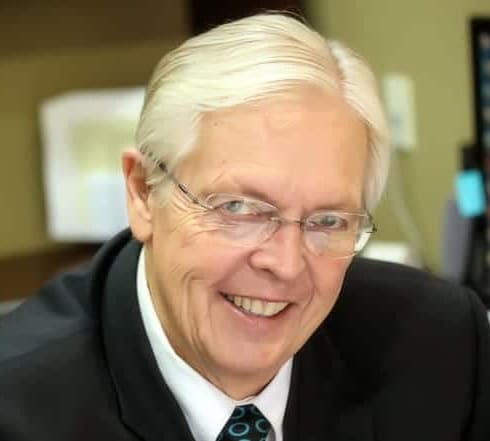 I opened up my firm because I wanted to offer people something different. My staff and I take pride in a client-oriented approach to serving the needs of our clients, hoping that they always feel the door is open to them and their wishes. My office prides itself on state-of-the-art technology and cost-effective means to provide services.
Read more about Mark V Larson