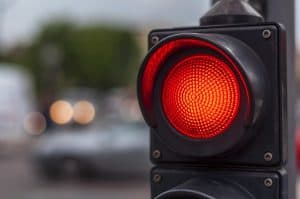 Anyone who's ever passed a driver's test knows that a yellow light means slow down. However, in all honesty, just about every driver has probably stepped on the gas at a yellow to avoid getting stuck at a red light. It's a risky move, but most people think it's worth the risk.
But once in a while—and even once is much too often—when a driver tries to beat the red light, they cause a devastating car accident. That's the worst-case scenario. And the best-case scenario when you fail to beat a red light? A ticket from a red light camera.
When red light cameras first hit the streets, they became a sort of battleground between drivers and local governments. Local towns and cities thought of red light cameras as safety mechanisms; citizens saw them as a means of revenue. Sometimes this criticism was well-founded. In 2014, the city of Chicago had the country's largest red light camera system paired with the shortest allowable yellow lights, which created a perfect combination of traffic violations and rear-end collisions from motorists trying to avoid the cameras.
Should we bring back red light cameras?
The Insurance Institute for Highway Safety (IIHS) reports that deaths due to accidents caused by drivers ignoring red lights increased 17 percent between 2012 and 2016 (most current data). And, more than 800 people died from crashes involving red light running in 2016 alone. IIHS reports that more than half the people killed in these types of crashes are people in the other vehicle, pedestrians, and cyclists.
Red light cameras have received much criticism over the years, but the real question is, "Do they work?" In partnership with AAA, Advocates for Highway and Auto Safety, IIHS believes the answer is yes. Their studies found that introducing red light cameras reduced traffic violations by around 40 percent. And, when they compared data between cities with red light cameras and cities without, cities with red light cameras had a reduction in red light crash fatalities of 21 percent.
"Red-light cameras can play a role in improving traffic safety for all road users and should be placed where they can benefit a community, like at intersections with high numbers of fatalities," said Jill Ingrassia, managing director of Government Relations and Traffic Safety Advocacy for AAA. "When properly implemented, red-light cameras can help save lives and can serve to supplement law enforcement efforts, rather than generate revenue for governments."
However, the number of cities with red light camera programs has been steadily declining since 2012. According to the IIHS, in July there were 421 communities with red light programs. This is a reduction from 533 in 2012, and deaths in red light accidents have increased 17% since then.
Red light camera guidelines
In order to expand red light camera programs across the country, AAA, IIHS, the National Safety Council and Advocates for Highway and Auto Safety are creating a checklist with instructions for planning and implementing red light camera programs. They've designed this checklist with both the needs of private citizens and local government in mind. The checklist will include steps to build and maintain public support for the programs.
"We developed the guidelines to help communities avoid the problems that have undermined programs in the past," IIHS President David Harkey said. "We know turning off cameras results in more crashes, injuries and deaths, so it's important that camera programs succeed."
Car accidents at red light intersections can be serious or even deadly. If you were injured by a person running a red light, you may be due compensation for your losses. Talk to the North Dakota car accident attorneys at Larson Law Firm, P.C. for answers to all of your questions. To schedule your free initial consultation with an attorney, call our Minot office at 701-484-4878, or fill out our contact form.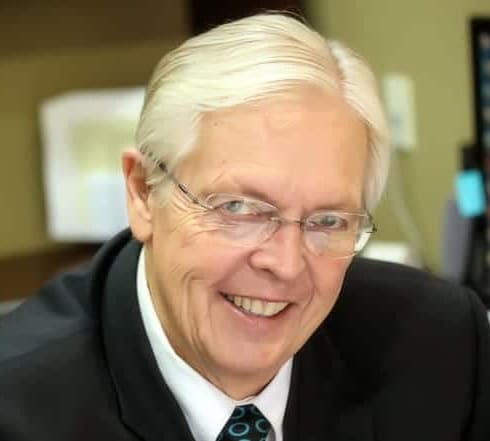 Mark Larson is a Certified Civil Trial Specialist and Certified Civil Pre-Trial Specialist focusing on personal injury, motor vehicle, wrongful death, and oil field claims. Since 1979, Larson Law Firm has served the injured throughout North Dakota. Read more about Mark V. Larson