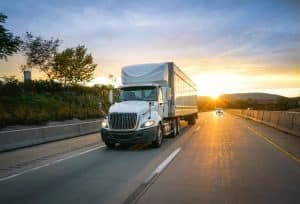 In an effort to keep essential supplies like food, medical equipment, and medicine moving across the country during the COVID-19 pandemic, the Federal Motor Carrier Safety Administration (FMCSA) has lifted the hours-of-service (HOS) rules for truck drivers on a temporary basis. This is the first time since the HOS law went into effect in 1938 that it has been lifted.
The HOS law was temporarily lifted in an emergency order issued by the FMCSA on March 13, 2020. The immediate relief for commercial truckers applies to those who are transporting goods related to the relief efforts of COVID-19 across the country. This includes trucks that are being used to deliver or move any of the following items:
Gas and fuel
Groceries, paper products, and other food items for emergency restocking purposes
People who have been designated as needing to be isolated or quarantined
People who are providing medical or emergency services work
Equipment and medical supplies related to the treatment of COVID-19
Personnel and supplies needed for temporary housing
Plastic, paper, and alcohol for the production of necessary items
Routine commercial deliveries are not covered by the temporary ban on the HOS requirements. These drivers are still permitted to work, and to deliver their goods, but must still continue to follow the HOS law as it pertains to them. The emergency order also does not exempt commercial drivers from commercial license requirements, hazardous waste requirements, alcohol and substance use testing, size and weight restrictions, and any other requirement set forth for commercial truck drivers. There have been some restrictions on weight requirements lifted in an effort to get essential items to their destination quicker.
With the emergency order, commercial truck drivers who are moving essential goods across the country no longer have to follow the HOS law. The HOS law mandates that commercial truck drivers do not drive more than 70 hours in a span of eight days and that they take a 30-minute break from driving every eight hours.
In issuing the emergency order, federal officials made sure to insert a protection, stating: "If the driver informs the motor carrier that he or she needs immediate rest, the driver must be permitted at least 10 consecutive hours off duty before the driver is required to return to the motor carrier's terminal or the driver's normal reporting location."
This is an important protection added by federal officials because it still protects commercial drivers and all other drivers on the roads of North Dakota. As grateful as we are that the supply chain continues to move across the country, it's important that everyone feels safe on the road at all times – especially the men and women who are on the front lines, delivering the products and good we need to survive. Fatigued truck drivers are at risk of critical injuries if they fall asleep behind the wheel. Given how stretched much of the country's healthcare system currently is, seeking medical attention can also put drivers at risk.
Navigating the murky waters of a pandemic is new for everyone in North Dakota and beyond. The team at the Larson Law Firm P.C. is dedicated to keeping you informed about what's happening on the roads. Call us in Bismarck or Minot to speak meet with a truck accident attorney: at 701-484-HURT or complete a contact form today.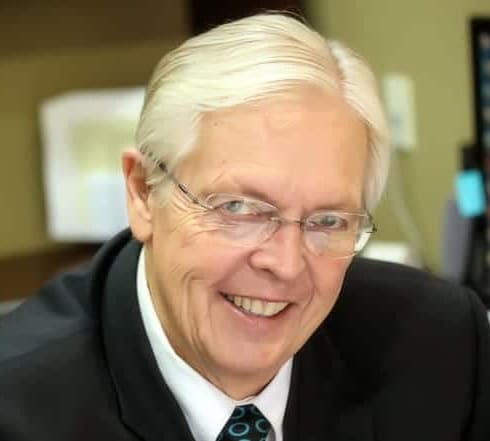 Mark Larson is a Certified Civil Trial Specialist and Certified Civil Pre-Trial Specialist focusing on personal injury, motor vehicle, wrongful death, and oil field claims. Since 1979, Larson Law Firm has served the injured throughout North Dakota. Read more about Mark V. Larson