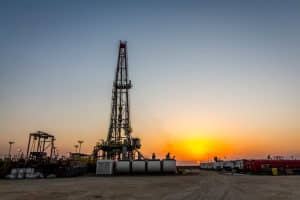 An oil rig on Lake Pontchartrain in Louisiana exploded in mid-October, which resulted in at least six burn injuries and one missing person. Oil rig workers were being rescued with debilitating burn injuries from the fire that started on the rig due to chemicals, officials said. Many were transported to hospitals, and one worker remains a missing person.
Tragedies like these remind Bakken oil field workers that explosions and fires can happen at any time. Blowouts, oil rig explosions, and other potentially deadly incidents frequently occur in this perilous industry. In fact, North Dakota has some of the highest rates of oil field worker deaths in the nation.
Be prepared: Oil rig explosions are almost always a shocker
If you have suffered a disfiguring burn injury or have otherwise been injured at work in the Bakken oil fields, your priority should be to find diligent medical attention. Next, it is imperative that you begin working with a Minot burn injury lawyer. The work that you do in the field is integral to the oil and gas industry, and you deserve to be treated like the true asset you are. An oil rig explosion can happen in minutes, but the potential burn injuries can change your entire life. Common medical issues that arise from bun injuries are: loss of skin, loss of mobility, blindness, disfigurement, loss of limb, and loss of sensitivity due to nerve damage.
Unfortunately, oil rig explosions, blowouts, and other hazardous situations can arise with little to no warning. Workers are frequently caught unprepared or untrained to handle a spontaneous oil field crisis. Especially in North Dakota, oil and gas workers are susceptible to emergency situations without proper guidance or oversight. This has resulted in wrongful deaths, terrible injuries, and some with horrendous scarring from burns.
Oil rig explosions can happen when:
Pipelines are in disrepair
Ventilation systems malfunction
Safety rules are ignored or untrained professionals are operating rig machinery
Equipment is unsafe or defective
The Larson Law Firm, P.C. knows you might feel hopeless – it is a common reaction to life-changing injuries. But burn victims of an oil rig explosion or another on-the-job fire in the Bakken oil fields need to know there is hope. The course of your life may be altered, but our aggressive attorneys will fearlessly advocate for you to recover all damages owed to you. You are not responsible for your injuries, and therefore should not be held responsible for the emotional and financial toll they take on your livelihood. Your negligent employer or insurance company owes you compensation and fair restitution for you and your loved ones' peace of mind. For a free consultation, or to schedule a meeting with our team in Minot, give us a call at 701-484-HURT or fill out our contact form.