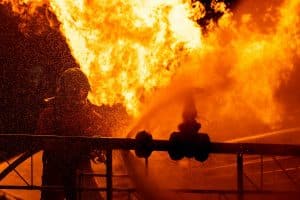 A recent North Dakota oil well fire that burned for 16 days before being extinguished brought to mind the danger that oil workers operate around on a daily basis. Thankfully no one was injured in the McKenzie County fire, which began at one well on July 22 before spreading to two additional wells located on the same well pad. The well pad is operated by Texas-based Petro-Hunt. The cause of the fire remains under investigation, but one thing is clear: It could have been much worse.
Oil field workers and first responders could have been injured or killed in the fires. Toxic fumes could have sickened workers. The fire could have continued to spread or sparked explosions. There are so many ways this fire could have resulted in serious injuries for oil field workers and others.
Even on the safest worksites, oil field accidents can happen. It's just part of the job.
The dangers of working in an oil field are well-documented
There's a reason oil patch jobs pay well, and it's not just the back-breaking work required of every worker every single day; it's the constant danger. Oil field workers are in danger all day, every day on the job. It is the nature of the beast, so to speak. Injuries, often severe, happen almost daily and are always a risk. Fractures, breaks, neck and back injuries, head injuries, crushing injuries, amputations – even when all safety protocols are followed there is always a chance that something might go wrong. When it does, workers are usually the ones who pay the price with severe, life-altering or even fatal injuries. An oil rig could collapse, pinning a worker and possibly crushing them to death, or hitting workers with falling debris and causing serious trauma including traumatic brain injuries. A worker could fall off an oil derrick, sustaining life-threatening injuries or even dying. Workers can be injured or killed in blow outs, pipeline accidents, or service truck accidents.
But even among these terrible possibilities, there exist two that may be even more horrifying: oil field fires and explosions. Fire is a constant risk at an oil field. The extreme flammability and explosiveness of oil mean that just one spark meeting the oil can cause a dangerous explosion. Fed by the oil from the well, these fires can be challenging to contain and put out – as evidenced by the McKenzie oil well fire which burned for more than two weeks.
Potential causes of oil field fires and explosions include:
Negligent operations
Defective equipment
Poorly maintained pipelines
Coworker negligence
Lightning strikes or other acts of nature
While oil field fires and explosions do not happen every day, they pose a real and significant risk to workers every day. Burns are considered to be among the most traumatic injuries a person can face. Physically, burns can leave a person in horrific pain and, depending on the extent of the injury, may require extensive long-term care and rehabilitation. This may include multiple surgeries and skin grafts, physical and occupational therapy, and the treatment of any complications that may arise along the way.
Oil fire burn victims suffer mental and emotional trauma as well
As challenging as the physical recovery from a severe burn injury may be, recuperating from the mental and emotional trauma a burn causes can be even more difficult. Unlike some injuries which are no longer noticeable once they heal, burns may leave scars that the victim must carry with them forever and which are visible to everyone. This can damage the victim's sense of self and lead to depression.
Experiencing a highly traumatic injury such as a burn can also leave internal scars. The fire or explosion that caused the burns can be a source of post-traumatic stress disorder, which may manifest in a variety of ways but may include flashbacks, nightmares, and other trauma responses. The mental and emotional pain and suffering of an oil field worker who is injured in a site fire or explosion can be debilitating and last for months, years, or even the rest of their life.
Oil patch workers and their loved ones suffer after a site explosion or fire
Oil field workers who sustain injuries in a fire or explosion have a long road to recovery. Depending on the location and severity of the burns, their treatment can be expensive and time-consuming, resulting in costly medical bills and lost wages. Even after recovering from their injuries, they may be unable to return to working in the oil patch, leaving them in search of another way to make a living. This can be especially difficult for workers who have families and loved ones who depend on them to pay the bills. Being unable to provide financially for one's family can take a toll. Injured workers can be left without a way to keep a roof over their family's heads and food on the table.
While these are worst-case scenarios, they reflect the very real risk oil field workers take every day just to make an honest living. The injuries sustained in an oil field fire or explosion can range from minor to catastrophic or even fatal, but even a minor burn injury can be life-altering for the victim and their dependents.
If you are an oil patch worker who was injured in a site fire or explosion, or if you have a loved one who was injured or killed in an oil field fire or explosion, the experienced Minot oil field accident lawyers at Larson Law Firm, P.C. are here to help. We respect the incredible work ethic of oil field workers who get the job done despite the many dangers involved, and we understand how an oil field accident can change your life and your family's life in an instant. So, we work hard to secure fair compensation for your injuries. Our offices are located in Minot and Bismarck, and we represent clients who were injured in oilfield accidents throughout North Dakota. Call us at 701-484-HURT or complete our contact form today to schedule a free consultation. We handle accident cases on a contingency fee basis.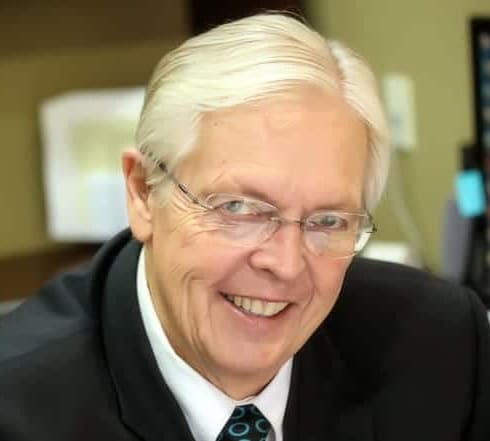 I opened up my firm because I wanted to offer people something different. My staff and I take pride in a client-oriented approach to serving the needs of our clients, hoping that they always feel the door is open to them and their wishes. My office prides itself on state-of-the-art technology and cost-effective means to provide services.
Read more about Mark V Larson