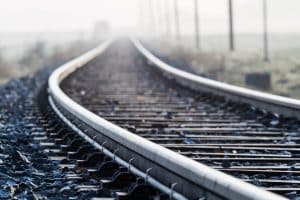 The North Dakota Legislature has been talking about "road trains" for a long time. On January 13, 2021, the state House of Representatives passed a bill that would ask the federal government to "loosen length limits on cargo-carrying trucks," KXNET reports. Note: the resolution does not actually change the law, nor can it stand on its own because now our Senate has to vote on the resolution, too.
The road train pilot program, which would involve one truck trailering at least three trailers, has raised eyebrows in North Dakota and around the country. The program would be a pilot for the state and might include "open-space," low population areas such as Minnesota, South Dakota, and even Manitoba, Canada. There are concerns about more serious truck accidents, but proponents of the program claim that this could be a more effective way to move goods.
The program is being supported by the Chairman of the Senate Agriculture Committee Larry Luick. Luick runs a farm just one mile from the South Dakota border and holds a valid commercial driver's license (CDL). In an interview with FleetOwner, Luick explained that North Dakota's stricter laws make it difficult to receive shipments from states which allow road trains, such as South Dakota:
In South Dakota, they can pull a full two doubles, and it has been really frustrating to the drivers from South Dakota that come to North Dakota because we can't do that in North Dakota. If they want to drop grain in North Dakota, they have to unhook, drop or go and dump the first trailer. Then, they have to come back and unhook, hook onto another trailer and go into North Dakota and dump the second trailer. We can do a lot better. I believe that with the right guidance we can put together a program that's going to be safe, and much more efficient in moving freight than what we are doing today.
Luick also provided details of the road train idea:
Between three and four full-length trailers in one road train on an interstate
Three full-length trailers on state roads with four lanes
Two full-length trailers on state roads with two lanes
Politicians at home and nationwide are against larger trucks
Politicians across the country have spoken out against the idea of larger trucks, including road trains. In fact, 82 members of Congress signed a letter that rejected efforts to increase the size of trucks in May 2020.
Even our own House of Representatives is not fully behind the idea; about a third of ND state legislatures did not support the resolution. Rep. Lawrence Klemin, R-Bismarck, told KFYR TV that he thinks allowing road trains "could have serious consequences to public safety. They may be fine in the outback of Australia where they have long, long distances with nobody there, but that's not the case in North Dakota."
The risks associated with road trains
The average length of an 18-wheeler's trailer is about 50 feet.  If the Legislature gets its way, drivers could be sharing the roads with trucks that run for more than 150 feet. This added length and weight will almost certainly require longer to stop the truck, as well as more room to maneuver during turns, lane changes, and merges. Sudden stops or changes in momentum can lead to rollovers and jack-knifing, not to mention spilled debris if the trailers are open. Add these risks to those that truckers already face when driving in North Dakota, and the chances are good that these road trains could increase the number of accidents on our highways.
Road trains might make it easier to ship more goods, but there are risks we all face if the Legislature is allowed to move forward with the program. At Larson Law Firm, P.C., we represent truck drivers and passenger vehicle drivers in truck accident claims.  Call our office in Minot or Bismarck today at 701-484-HURT or complete a contact form online to schedule a consultation.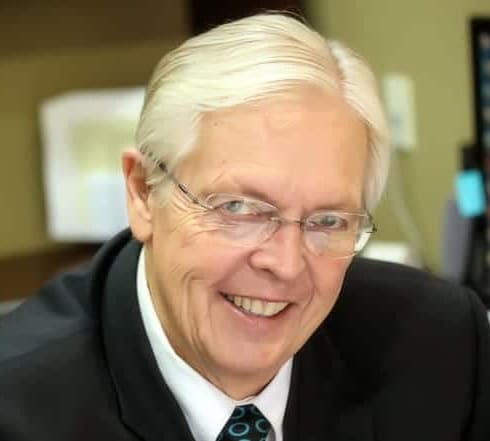 Mark Larson is a Certified Civil Trial Specialist and Certified Civil Pre-Trial Specialist focusing on personal injury, motor vehicle, wrongful death, and oil field claims. Since 1979, Larson Law Firm has served the injured throughout North Dakota. Read more about Mark V. Larson