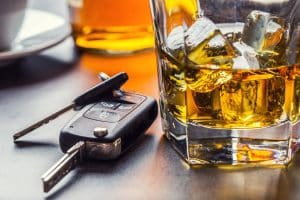 Drunk driving has been a deadly problem on America's roads for decades. According to the National Highway Traffic Safety Administration (NHTSA), approximately 28 people die in drunk-driving accidents each day in the United States. North Dakota's roads are no exception. In fact, drinking and driving is a serious issue in this state.
North Dakota is among the states with the "most acute" driving under the influence (DUI) cases, per statistics compiled by the American Automobile Association (AAA) and released in January 2020. The Peace Garden State ranks fourth on AAA's list, landing only behind Wyoming, South Dakota, and Montana. That ranking is not so surprising when one considers the fact that there was an alcohol-related crash on North Dakota's roads every 12 hours in 2019.
North Dakota Sober Ride program makes a difference
In an effort to reduce drunk driving, North Dakota introduced the Sober Ride program ahead of St. Patrick's Day in March 2021. Drivers were offered a $10 subsidy via a digital code to help cover the cost of a ride home through a rideshare program. The program worked, too: For just $8,000, the State "took 800 presumably impaired drivers off the road." This is less than the cost of a single DUI checkpoint or saturation patrol, and the funds were supplied by a grant from the AAA Foundation.
The Sober Ride program proved so successful that North Dakota brought it back for Halloween and again from December 20, 2021, through January 2, 2022.
Programs like North Dakota's Sober Ride program help reduce the amount of motor vehicle accidents caused by drunk drivers, thereby cutting down on the number of people injured and killed in these crashes. While this does make a difference, it is important to remember that even one driver who gets behind the wheel while intoxicated can destroy lives. This is not hyperbole: Crashes caused by drunk drivers can and do result in serious injuries and even fatalities. Victims may be passengers in the impaired driver's vehicle, occupants of another vehicle, or pedestrians or cyclists. When a drunk driver is behind the wheel, no one is safe.
What injuries result from drunk driving crashes?
Drunk driving injuries cover a broad spectrum, depending on the specific details of the car accident. The most common injuries include:
Back injuries
Broken bones
Burns
Cuts and scratches, sometimes requiring stitches
Loss of limbs through traumatic amputation or crushing
Soft-tissue damage such as contusions or sprains
Spinal cord injuries (SCI)
Traumatic brain injuries (TBI), such as:

Concussions, sometimes caused by whiplash or hitting one's head against a window or something in the vehicle
Contusions or bruises to the brain
Penetrating brain injuries
Anoxic brain injuries (lack of oxygen to the brain, sometimes caused by traumatic injury)

Whiplash
Just one of these injuries on its own can require extensive medical attention. Victims in a drunk driving accident may end up with multiple injuries – and they are the fortunate ones. According to Vision Zero, alcohol plays a part in approximately 42% of fatal crashes in North Dakota annually, with 240 people dying in alcohol-related crashes in the state over the past five years.
The true cost of drunk driving
Even what appears to be a "minor" drunk driving accident can leave people suffering from severe injuries and emotional trauma. The medical treatment required for these types of injuries often extends beyond the immediate, emergency treatment. Depending on the exact injury and its severity, drunk driving crash victims may require expensive ongoing care. This may include everything from surgeries to physical therapy for physical injuries, and counseling or cognitive therapy to treat psychological and emotional trauma sustained in the accident. The cost of these treatments can quickly become a financial burden for individuals and their loved ones.
All of this can take a substantial toll on a victim's day-to-day life and career, and ultimately, his or her finances. Some injuries, such as catastrophic injuries to the brain, spine, or spinal cord, may leave crash victims unable to return to normal life. The injury may make it impossible for them to work in their previous job or industry, leaving them without a way to provide financially for their families. Spinal cord injuries, for example, that result in full or partial paralysis may even make it difficult – or impossible – for the injured to lift and hold their own child. Even those who are fortunate enough to be able to return to work may need to take time off from their jobs in order to receive medical care.
I was hit by a drunk driver in North Dakota. What should I do?
If you or someone you love were involved in a drunk driving accident, it is imperative that you speak with an experienced Minot personal injury lawyer as soon as possible. Depending on the circumstances of your case, you may be entitled to compensation for your injuries. The statute of limitations for filing a civil lawsuit for personal injury in North Dakota is six years. Personal injury claims cannot be filed after that deadline has passed. Additionally, the statute of limitation for filing a wrongful death claim is two years. So, if a loved one was killed in an accident caused by a drunk driver, you must file that claim within two years of the accident.
As anyone who has been through it knows, the long-term physical, emotional, and financial effects of being hit by a drunk driver may not be immediately apparent. Complications from your injuries and the cost of ongoing medical treatment and care can leave you struggling years after the accident. That is why you need an experienced Minot personal injury lawyer on your side. At Larson Law Firm, P.C., our Minot car accident lawyers fight to ensure you receive the compensation you deserve. From our offices in Minot, Fargo and Bismarck and we represent drunk driving victims throughout North Dakota. Give us a call at 701-484-HURT or fill out our contact form today to schedule a free consultation. We handle accident cases on a contingency fee basis.
Read More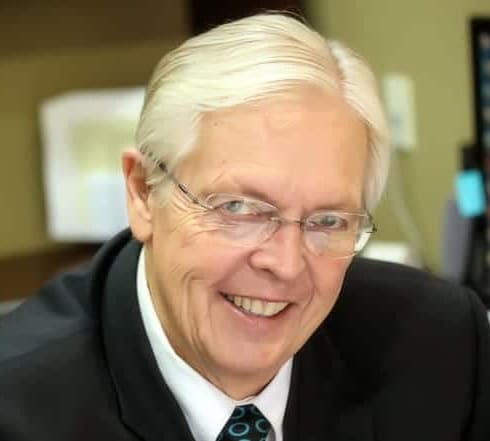 Mark Larson is a Certified Civil Trial Specialist and Certified Civil Pre-Trial Specialist focusing on personal injury, motor vehicle, wrongful death, and oil field claims. Since 1979, Larson Law Firm has served the injured throughout North Dakota. Read more about Mark V. Larson