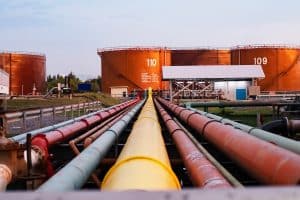 North Dakota has the second largest oil reserve in the country. The oil and gas fields boost the economy of the state and produce jobs for thousands of hard-working people, but oil and gas production can be dangerous, exposing workers to injuries and deaths. Oil production also generates large amounts of industrial waste requiring disposal, including radioactive waste.
Now that a landfill near Williston has been approved to operate as the state's first, sealed landfill accepting radioactive oil field waste, workers are reminded that along with the more common kinds of accidents and hazards they face, they also need to be aware of potential exposures to radiation.
What kinds of common accidents do oil workers face on the job?
Common oil field accidents include oil rig accidents, site explosions, fires, blow outs, oil derrick falls, pipeline accidents, and oil service truck accidents. These accidents can result in serious physical injuries, including amputations and crush injuries, burns, breaks, fractures, head, neck, and back injuries, and even wrongful death. Oil fields also expose workers to toxic chemicals that may cause long term effects, and even expose them to radiation.
Why are oil and gas workers exposed to radiation?
Naturally radioactive materials occur in the earth. As detailed by the Environmental Protection Agency (EPA) these "Naturally Occurring Radioactive Materials" (NORM) include:
Uranium and its decay products
Thorium and decay products
Radium and decay products
Potassium-40
Lead-210/Polonium-210
NORM may become concentrated and exposed as a result of manufacturing, mineral extraction, or water processing, or during the processes of extracting oil or gas from soil or rock, at which point NORM are viewed as "technologically enhanced" (TENORM).  According to the EPA, "Wastes generated from oil and gas drilling must be properly managed to keep radionuclides in these wastes from spreading to surrounding areas."
When are oil workers exposed to TENORM?
TENORM can be found in varying levels in oil and gas production and are present in production waste, such as:
Produced waters pumped from wells.
Scale inside of piping and tubing. The "API [American Petroleum Institute] found that the highest concentrations of radioactivity are in the scale in wellhead piping and in production piping near the wellhead," but the largest volumes of scale were in separators, heater treaters, and gas dehydrators.
Sludge composed of dissolved solids.
Contaminated equipment, with high levels in water handling equipment.
Some areas of the country report concern from inhaled radioactive scaling and other contaminated dust.
How much radioactive waste is produced by oil and gas production in North Dakota?
According to U.S. News and World Report, North Dakota's oil industry produces roughly 100,000 tons of radioactive oil field waste per year, which previously was not allowed to be disposed of in landfills. Instead, radioactive waste was sent to landfill sites out of state. In June 2022, the North Dakota Department of Environmental Quality gave the operators of the 13-Mile Landfill near Williston permission to accept 25,000 tons of radioactive oil field waste per year, conditioned upon obtaining a $1.125 million bond. The 13-Mile Landfill had been operating as a disposal site for other types of oil production waste. That landfill will now be able to accept radiation contaminated pipe, equipment, and "anything else associated with drilling activity." The radioactive material must be placed at least 10 feet underground, then sealed with five feet of clay and soil.
The Williston landfill site is only the second site in North Dakota to be approved for radioactive waste disposal. A "slurry well" near Watford City had started processing radioactive waste with saltwater and injecting it 7,500 feet deep the prior year, but that well is unable to accept contaminated equipment.
What can oil and gas workers do to protect themselves from exposure to radiation?
The North Dakota Department of Health oversees health impacts of TENORM exposure in the oil and gas industry. Workers should follow safety precautions and procedures and be knowledgeable about areas where they might be exposed and their levels of exposure. The North Dakota Department of Health recommends the following strategies to reduce external radiation exposure from TENORM:
Minimize the amount of time spent near sources of radiation.
Minimize exposure to radiation by increasing your physical distance from the source.
Minimize exposure by using proper personal protective equipment for shielding, such as
protective clothing, gloves, masks, and respirators.
Practice good personnel hygiene.

Do not take dirty clothing, or other items home.
Wash hands thoroughly.
Check hands and feet for dirt or dust or other material prior to leaving restricted areas.

Using Survey Meters for detection.
Observe and follow labels, signs and warnings.
Be aware of your personal exposure limits for your workplace.
The ND Department of Health also has recommendations for oil and gas industry employers, including posting warning signs on TENORM storage/transport containers and storage areas, monitoring personnel's exposure limits, posting notice to employees of location of ND Radiological Health Rules, and enforcing enforce TENORM storage and security.
If you are concerned that you may be suffering an illness or injury due to exposure to radiation as an oil and gas worker, Larson Law Firm P.C. can help. Our attorneys have experience representing injured oil and gas workers and those negligently exposed to toxic substances. We have offices in Minot, Bismarck, and Fargo. Contact us to schedule a free consultation or call us today at 701-484-HURT.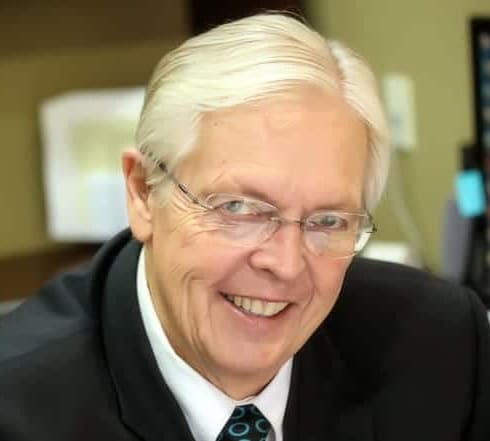 Mark Larson is a Certified Civil Trial Specialist and Certified Civil Pre-Trial Specialist focusing on personal injury, motor vehicle, wrongful death, and oil field claims. Since 1979, Larson Law Firm has served the injured throughout North Dakota. Read more about Mark V. Larson