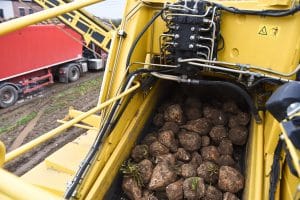 The sugar beet harvest is one of the largest and most time-restricted harvests in the nation. Speed is of the essence when it comes to harvesting and transporting this crop. Therefore, beet truckers in the hundreds work long hours to transport beets to processing plants in the greater region. This increased activity causes considerable congestion and increases the risk of truck accidents every year.
How much congestion? On a major beet harvest day, some 50,000 truckloads of sugar beets may be processed upon delivery to over 38 receiving locations. That is a tremendous spike in trucking activity – usually over a two-week span – in a state where there are already a lot of commercial trucks.
Why the sugar beet harvest can lead to increased injuries on the road
There are plenty of risks in farm work, but the most pressing issue during sugar beet season is the transportation of the crop. Not all of the truckers are experienced professionals; in fact, there are exemptions under North Dakota law that allow farmers and their employees "to haul crops without obtaining a CDL as long as the truck has a special designation and remains within 150 miles of the farm after crossing state lines." This lack of experience is dangerous when a driver is not under tremendous time constraints, and contending with increased numbers of trucks on the road.
Sugar beet trucks increase the risk of getting into a collision with a truck because:
They need a lot of room to maneuver. The trailers hauling the sugar beets are long and rigid. Because of this, truckers need extra room when it comes to making turns, which can put you directly in their blind spots. Make sure to stay as far back from the truck as you can, especially when it is making a right-hand turn.
They need more time to stop. The larger and heavier the vehicle, the more time the vehicle requires to come to a full stop. If cars stop suddenly in front of a fully-loaded sugar beet truck, the trucker may not be able to avoid a rear-end accident, which can crush a smaller vehicle. The trucker may also attempt to swerve into another lane to avoid the collision, which could lead to devastating side-swipe accidents, or the truck overturning or spilling debris on the road.
Mud makes roads dangerous. These trucks are going to pick up a lot of mud and dirt while they're in the fields, which they will then leave on the roadways. Mud can be just as dangerous as ice for any driver (including other haulers).
The time constraints can be deadly. There are only a few weeks each year when sugar beets can be harvested and hauled throughout the country. The men and women driving these trucks are working at capacity every day, driving for as along as the law allows. This can lead to fatigue and distraction, which in turn can lead to collisions.
What happens if someone was injured in a crash with a sugar beet truck?
If a trucker was injured, his or her options for compensation may be limited, as well. In North Dakota, farm workers are exempt from workers' compensation. This means that if a sugar beet driver was employed by the farm, he or she would have to file a personal injury claim, just as any other farm employee would. (Drivers employed by a trucking company are another story.)
However, in order to be successful in that claim, the injured workers would have to show someone else's negligence caused the injuries, or there was a third-party involved. There is no no-fault system to help injured workers along the way.
If you were driving another vehicle, and were hit and injured by a sugar beet truck, you can make a claim for damages through a personal injury lawsuit as well. If your loved one was killed, you can file a wrongful death lawsuit. Our attorneys can help guide you through the process.
If you have sustained an injury while harvesting or transporting sugar beets, while at a dumping station, or in a collision with a sugar beet truck, Larson Law Firm can investigate the cause of your accident, evaluate your case thoroughly, and pursue the compensation you deserve and need to pay your bills. To schedule a free case review, call us today at 701.484.HURT, or use our contact form. We serve clients throughout ND from our offices in Minot and Bismarck.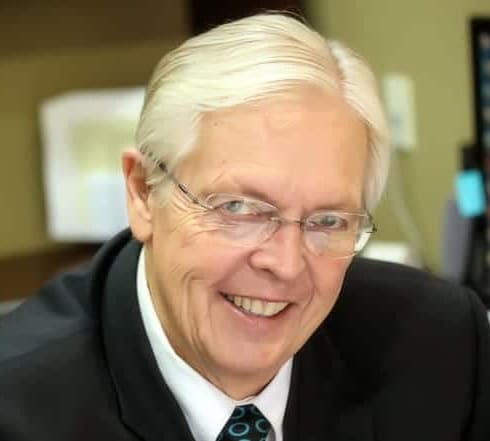 Mark Larson is a Certified Civil Trial Specialist and Certified Civil Pre-Trial Specialist focusing on personal injury, motor vehicle, wrongful death, and oil field claims. Since 1979, Larson Law Firm has served the injured throughout North Dakota. Read more about Mark V. Larson