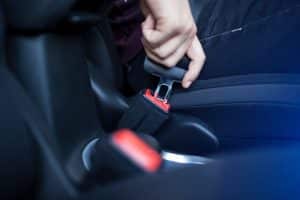 It can be easy to dismiss the utility of safety restraints; whether because of expediency or discomfort, many people either forget or choose not to wear seat belts. In North Dakota, all front seat occupants must wear safety belts, and anyone under the age of 18 must also use age-appropriate safety restraints. Though many North Dakota residents may not adhere perfectly to the law, a recent auto accident highlights the value of seat belts. While the rates of fatalities in accidents between passenger vehicles and large trucks has continually decreased for four decades, 23% of passenger vehicle deaths involved accidents with large trucks in 2015.
Collision and rollover
When Ms. Rosalyn Imelda Carter of Minnesota attempted to turn left across the path of a dump truck driven by Paul Gregory Sykora of North Dakota, she placed both drivers and her own passenger, Ms. Carolyn Teresa Botz, in serious danger. According to the Insurance Institute for Highway Safety (IIHS), auto accidents involving passenger vehicles and heavy trucks often lead to deadly rollover incidents. Mr. Sykora's dump truck was no exception. Ms. Carter's vehicle suffered severe damage, and the dump truck driven by Mr. Carter had damage from its rollover.
Despite his vehicle having rolled over, Mr. Sykora's injuries did not necessitate medical treatment.
One reason Ms. Carter, Ms. Botz, and Mr. Sykora survived their accident: all of the vehicle occupants were wearing safety belts. That is not to say any of the three escaped injury entirely: both women suffered non-life-threatening injuries that required medical care, and in Ms. Carter's case, an airlift to the hospital.
Seat belt usage in North Dakota
In 2016, 59% of fatal car crashes in North Dakota involved one or more occupants who were not wearing a safety belt. While safety belts might not eliminate all injuries, they can certainly reduce the severity of an accident, sometimes from a fatality to a non-lethal injury, as in the case of Ms. Carter, Ms. Botz, and Mr. Sykora.
What influences seat belt usage? One element is the vehicle type: pickup truck and car drivers in this state have lower average seat belt use than drivers and passengers in vans and SUVs, though average use has been increasing in every category over the past five years. Road type also impacts seat belt use; vehicle occupants in North Dakota are least likely to use safety restraints when on secondary roads. Drivers and passengers on highways and local roadways are more likely to follow the law.
The evidence is indisputable: people who wear safety belts have a greatly decreased risk of dying in an auto accident. No belt or airbag can prevent all injuries, particularly when cars are in contact with vehicles that greatly outweigh them, such as dump trucks, tractor trailers, or other heavy machinery – but they certainly help increase your chances of survival.
If you or a family member has been injured in a collision with a commercial vehicle, it is vital to reach out to an experienced North Dakota personal injury lawyer as soon as possible. If you have been hospitalized as a result of the injuries sustained in your accident, we can come to you. Contact us or call us at 701-484-HURT to schedule a free review of your case at our office in Minot.