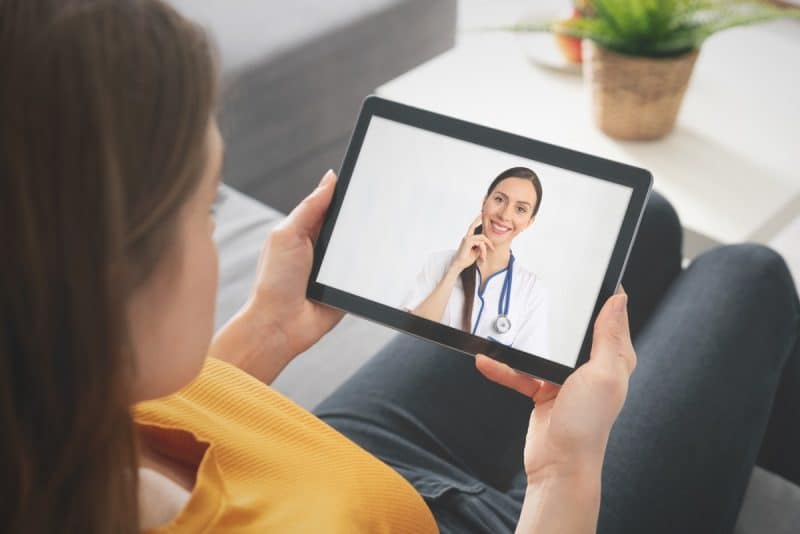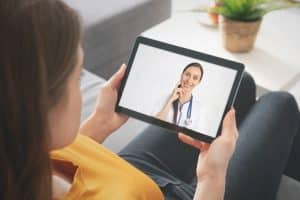 Telehealth is a medical service grounded in technology that has been gaining in popularity. It allows patients to obtain pointed medical care by utilizing video chat rather than physically going to a doctor's office. It can also be done by telephone consultations for those who don't have access to the internet. It has been around for decades, but is now beginning to take off as health insurance companies offer the service as a plan benefit. Medical practices around the country see the advantages as more patients can be seen in a much shorter time.
For those who are even minimally versed in technology, telehealth fills the gap in providing medical care in an array of situations from making a diagnosis to pain management for those who have experienced a personal injury.
Common uses for telehealth services
While you aren't going to be able to have surgery from home (at least not yet), there are numerous ways that telehealth visits can be helpful:
Counseling. Even with all of the attempts to de-stigmatize mental health, many individuals still have a level of discomfort with the idea of receiving psychological counseling. Having the ability to receive counseling from home, in familiar surroundings, can help patients feel less vulnerable and better open up to obtain the care they need.
Physical therapy. Those who have sustained injuries may already be struggling with mobility. Telehealth conferences offer injury victims access to a physical therapist who can guide them through routines.
Prenatal care. Mothers-to-be can have prenatal care conducted in the privacy of their own home or office without disruption to their day. There are limits, however, to what OB/GYNs can do via teleconference, so to avoid the risk of birth injuries, expecting mothers should also meet with their doctors in-person, when needed.
Telehealth visits can offer medical care for conditions including:
Allergies and asthma
Colds and flu
Infections, including UTIs
Pink eye
Rashes
Sprained or strained bones
Vomiting, heartburn, and nausea
Joint pain
Small wounds and cuts
The benefits of virtual healthcare
Telehealth offers a number of benefits.
Convenience. No more worrying about taking off of work, finding childcare, or looking for transportation. Also, those who live in more remote areas who don't have immediate access to healthcare can find help without having to make long trips for routine medical care.
Comfort. If you have a health condition that requires substantial effort for even basic travel, having the ability to log in from your current location and be seen by a doctor is invaluable.
Safety. The medically vulnerable may be safer at home. By not placing yourself directly into contact with others seeking healthcare, you lessen your exposure to potentially contagious conditions and protect others from yours when you have something like the flu.
Costs. Virtual conferencing is usually less expensive than in-person treatment. It's especially cost-effective if all you are seeking is a routine check-in so you can pick up a prescription.
The drawbacks of virtual healthcare
While there are many benefits to telehealth conferences, patients should be aware of the potential risks and drawbacks. For example, certain medical conditions simply can't be diagnosed or treated over a computer or phone. If you can't be properly diagnosed this way, you're looking at paying an additional copay to then be seen in person. Furthermore, the doctor attempting to diagnose certain ailments without performing routine tests can leave you in worse shape, and which can be construed as an act of medical malpractice.
Telemedicine may be the way of the future, but that doesn't mean it will always be right for every patient. You should carefully consider all your options before making a virtual appointment. If something does go wrong, Larson Law Firm, P.C. may be able to help. To schedule your free consultation in our Minot or Bismarck offices, call 701-484-4878, or reach out to us through our contact page to tell us your story.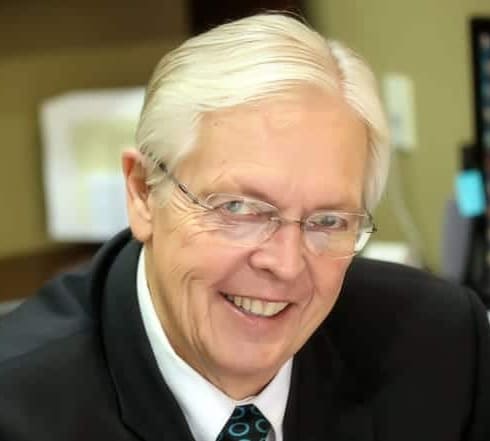 I opened up my firm because I wanted to offer people something different. My staff and I take pride in a client-oriented approach to serving the needs of our clients, hoping that they always feel the door is open to them and their wishes. My office prides itself on state-of-the-art technology and cost-effective means to provide services.
Read more about Mark V Larson