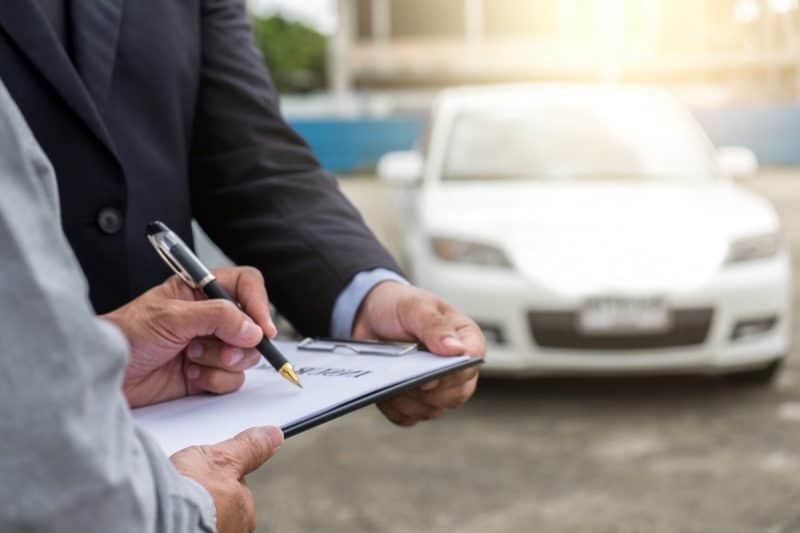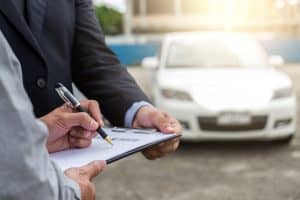 North Dakota, like the rest of the country, requires all licensed drivers to hold a minimum level of auto insurance. If you drive without the state's minimum insurance coverage and are involved in an accident or are stopped by a police officer, you will be issued a ticket and could wind up having your driver's license suspended. In fact, you will be charged with a Class B misdemeanor and a mandatory fine that is no less than $150. If involved in a crash, you will be issued 14 points on your license, which leads to a suspension.
Auto coverage required by North Dakota
The minimum auto insurance limits and coverages required by North Dakota law include the following:
Liability for bodily injury: $25,000 per person as the maximum that can be paid to a single individual. $50,000 per accident as the maximum that can be paid in total to all people involved in a single accident.
Liability for property damage: $25,000 per car accident.
Uninsured/underinsured motorist (UM/UIM) coverage: $25,000 total per person and $50,000 total per car accident.
Basic no-fault coverage: $30,000 per person. Also referred to as personal injury protection, or PIP, this coverage pays for medical expenses and lost wages when injured in an accident no matter who is responsible.
You should know that additional liability insurance coverage is relatively inexpensive. One of the smartest things you can do to protect yourself is buy more coverage.
Supplemental auto insurance options in North Dakota
Aside from the required auto insurance coverage mandated by North Dakota law outlined above, drivers licensed in the state have supplemental coverage options available to them. Supplemental (optional) coverage available in North Dakota includes the following:
Comprehensive coverage: Provides coverage to your vehicle for issues arising from anything other than an accident (fire, theft, flood, vandalism, animals, falling objects and hail).
Collision coverage: Provides coverage to your vehicle when damaged in a crash with another vehicle, an object, or a rollover accident regardless of fault.
Death and dismemberment: Coverage for death and dismemberment should this occur in an accident.
Towing: Coverage that reimburses you for any towing expenses incurred when involved in an accident.
GAP coverage: Coverage provided to your lender should the vehicle be stolen or deemed a total loss in an accident. The coverage pays the difference between the value of your auto loan and the actual cash value of your vehicle.
Avoid waiving underinsured/uninsured motorist coverage
It's in your best interest to avoid waiving UM/UIM coverage. Why? The liability coverage required by the state only protects the driver you hit in a crash, not you. Underinsured/uninsured motorist coverage protects you when involved in a car accident with a driver who either does not have the required state minimum coverage, or has no auto coverage at all. The same goes if you are hit by an underinsured/uninsured driver as a pedestrian or while riding your bicycle.
However, in order for your UM/UIM coverage to pay out, you must have a policy that is larger than the policy of the driver who hit you. That means if both drivers have the same amount of coverage, you cannot collect. If you purchase additional liability, you should consider increasing the amount of uninsured coverage you have, too.
All vehicles registered to operate on the roads of North Dakota are required by law to hold the minimum auto insurance levels outlined in this post. If you are ever involved in an accident with an uninsured or underinsured motorist, it's important for you to protect your rights by consulting with an experienced attorney. Call the office of the Larson Law Firm P.C. at 701-484-HURT or complete the contact form found on the website for your free consultation.