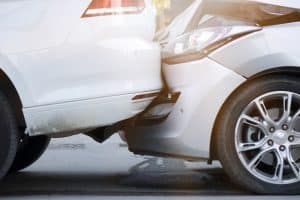 Following a car crash, the typical first course of action is submitting a claim to your insurance company for reimbursement. After all, that's why we have insurance – to pay for injuries and property damage stemming from an accident. When a claim is denied, insurance investigators and companies expect you to give up and walk away. However, you don't have to, and you do have options.
Your first step should be finding out why your claim was denied.
Common reasons for insurance claim denials
Insurance experts Value Penguin asked a number of claims adjusters the most common reasons insurance companies may deny or underpay a car accident claim.
Policy limits. An adjuster may deny your claim if it exceeds the limits of your policy. Or, you may have exhausted your policy limits. Your deductible may come into play as well, which is the amount you pay out of pocket before your policy kicks in.
Policy coverage. The reimbursement to which you may be entitled also depends on the coverage you pay for. Some types of coverage are required here in North Dakota, including bodily injury, property damage, uninsured/underinsured motorist, and personal injury protection (PIP). Coverage like collision and comprehensive is optional.
Violating the law. If your insurer believes your accident occurred because you were breaking the law, they will also deny your claim. Examples of this might be driving under the influence, driving without a valid license, or reckless driving.
Other reasons. The claims adjusters also noted other reasons for denying claims, including not immediately reporting an accident, not seeking medical attention, or providing false information to your insurance company.
If you believe your car wreck claim was denied in error, don't panic. You have the right to know why your claim was denied, and you have the right to appeal that denial.
Tips for making a strong insurance claim
After being involved in an accident that wasn't your fault, you can help increase your chances for a successful claim. Report the accident immediately – call the authorities, get the other driver's insurance information, and contact your insurance agent as soon as possible. Most companies allow you to make a claim online, any time of day or night.
Value Penguin recommends, "To make the claims process even faster, then gather as much information as you can — especially if you're asking for a large amount. Gather your car insurance account information, driver's license, a statement of what happened, and photos of the scene of the accident and damaged cars. This can speed up the process because it cuts down on the communication involved."
You also have the right to have your vehicle repaired to the same condition it was before the accident. Get detailed information on the damage to your vehicle from a trusted mechanic in addition to any repair shop your insurance company recommends. Ensure you get an itemized list of repairs based on original factory (OEM) parts, if this is allowed under your policy.
If your car is a total loss and you want the maximum payout, be prepared with receipts and documents to show you've put in effort like regular maintenance, protected it from the elements, and kept it at a low mileage.
What to do if your insurance claim is denied
If your initial claim is denied, the insurance company should send you a letter explaining why. If they don't send you a reason in writing, request one. Depending on their reason, you may be able to submit more evidence supporting your claim, like medical bills, a police report, or more detailed repair estimates. If this measure is unsuccessful, you can file an appeal, a process that differs from insurance company to insurance company.
After a denial, or if you believe the insurance company's offer is unreasonable, consider consulting with an experienced insurance settlement attorney to find out your rights.
In many cases, a denied claim is simply an error on the part of the insurance company or unanswered legal questions about liability and fault. However, in some cases they may be acting in "bad faith," which is when an insurance company unreasonably refuses to fulfill the terms of a policy.
Working with an attorney familiar with North Dakota insurance laws and regulations can help you find out whether your claim issues are a result of a mistake or bad faith. Regardless, knowledgeable counsel will help you get to the bottom of the problem and work to secure you the benefits and payouts to which you are entitled.
At Larson Law Firm, P.C., our car accident attorneys can help if you were injured in a crash or collision. We will work and negotiate with the insurance companies on your behalf, helping ensure you're compensated properly for all your losses and damages. Talk to us today about your case. Call us at 701-484-HURT, or complete the contact form to schedule a free consultation. We serve clients in Minot, Fargo, Bismarck, and throughout North Dakota.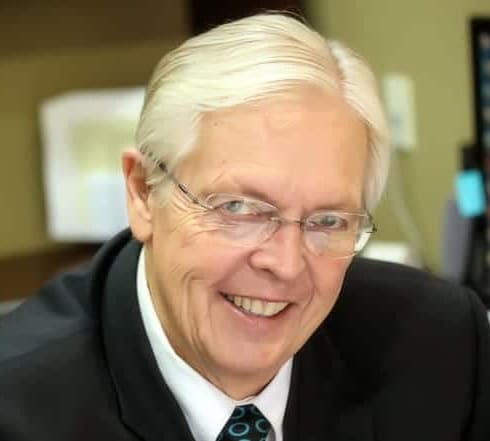 I opened up my firm because I wanted to offer people something different. My staff and I take pride in a client-oriented approach to serving the needs of our clients, hoping that they always feel the door is open to them and their wishes. My office prides itself on state-of-the-art technology and cost-effective means to provide services.
Read more about Mark V Larson