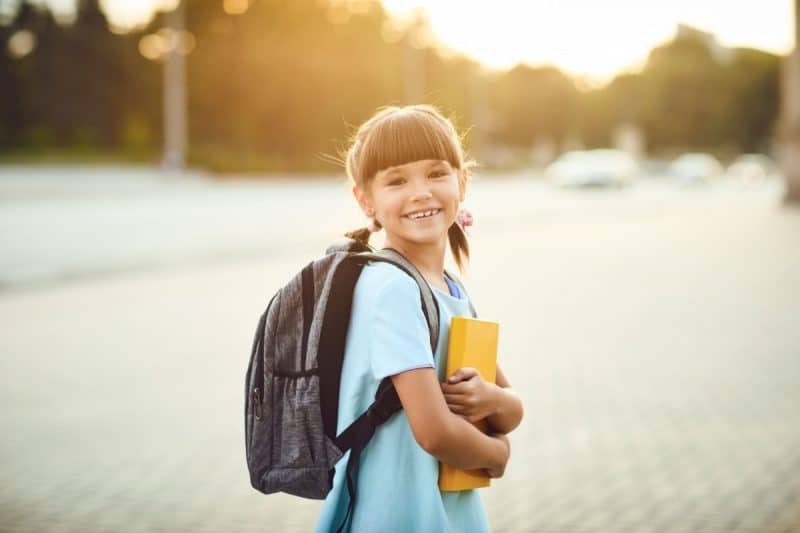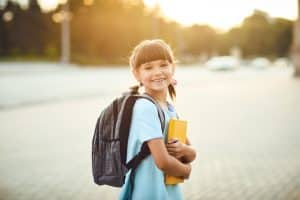 After spending half the year with daily updates and ever changing news, everyone is on overload when it comes to talking about coronavirus. Unfortunately, the virus isn't going away, and neither is the fact that children have to receive a K-12 education. Some parents may choose to homeschool or opt for a virtual setting, but many don't have that luxury because their jobs require them to work outside the home.
Getting your children ready to return to a regular school day after being home for so long is going to feel like a dream for some parents, but precautions still need to be taken. The last thing you want is for your child to become ill after picking up the virus, or bringing it home to anyone at higher risk. There are plenty of other ways for children's injuries to occur to worry about without adding COVID-19 to the list. Below we discuss some actions you can take to help safeguard everyone's health so your son or daughter can have a traditional learning experience.
Helping your child and your child's school stay on top of safety
Your kids will spend the majority of their days in classrooms with their friends and face-to-face instruction once they're able to return to school. It's a reasonable request to want extra safety measures implemented to feel comfortable with the level of protection your kids will have. School districts across the country have had funding available under the CARES Act to assist them with making certain preparations for your children and their teachers to return to a traditional format. Unfortunately, that doesn't mean they're able to obtain everything they need.
Begin preparing for this school year by:
Making sure your child's immunizations are up to date and talk with his or her pediatrician about whether a flu and/or pneumonia shot would be beneficial.
Minimizing what your children need to transport between home and school. Let your kids brown bag their lunches instead of sending them with a reusable bag that can transport coronavirus.
Discussing your expectations for your kids during the pandemic such as what extracurricular activities, if any, you'll feel they'll be safe participating in. If you feel decisions should be made on a case by case basis, make sure your children understand that so they won't face a surprising disappointment.
Ensuring your children know proper social distancing and how to properly wear a mask to minimize exposure to COVID-19.
Among the safety measures parents want to see in schools is a plan for enhanced cleaning. The Minot Public School District has a reintegration plan to address cleaning and other issues related to COVID-19 that can be found here. Bismarck Public Schools has a page dedicated to COVID-19 updates where parents can check the most current information on reopening actions, safety policies and procedures here.
Parents can get help providing remote learning tools
Even before COVID-19, many schools required students to utilize the internet to complete certain homework assignments. Since the virus began circulating, many more kids have been required to learn online causing families to struggle to provide them with internet access, and maybe even a computer. Whether your child's school reopens and remains operational, or students are required to shift back to a remote learning platform, you may be able to obtain assistance with resources to minimize the financial burden.
There are several offers available to provide parents of North Dakota students free internet access to enable them to maintain their daily educational requirements:
Comcast offers national broadband coverage free for 60 days to new Internet Essentials customers.
BEK Communications is offering four months of free broadband service to new customers with telehealth, education, and work-from-home needs.
Find free WiFi hotspots from these companies:
Missouri Valley Communications / Nemont Communications
NCC (Northwest Communications Co-op)
North Dakota Telephone Company
Polar Communications
Sometimes you need to juggle more than you can handle and just can't make your financial resources spread far enough. One possibility that can help you to provide the resources your child needs for distance learning is to apply for financial assistance with certain necessities. Even a temporary reprieve from an electric bill can give you the small boost you might need to make it through this school year if your child ends up at home.
The Federal Trade Commission (FTC) has provided a listing by state of internet service providers who have signed a pledge to Keep Americans Connected during the pandemic. These companies "may offer broadband connectivity and devices for schools, libraries, and Tribal communities."
The children's injuries attorneys at Larson Law Firm, P.C. understand the challenges that come with trying to prepare for the unknown when it comes to safeguarding our kids. You do the best you can to plan but you cannot protect them from coming to harm through someone else's negligence. Because we know that when your child hurts, you hurt, our attorneys offer a sympathetic ear while providing aggressive legal representation. To schedule your free consultation in our Minot or Bismarck offices, call 701-484-4878, or reach out to us through our contact page to tell us your story.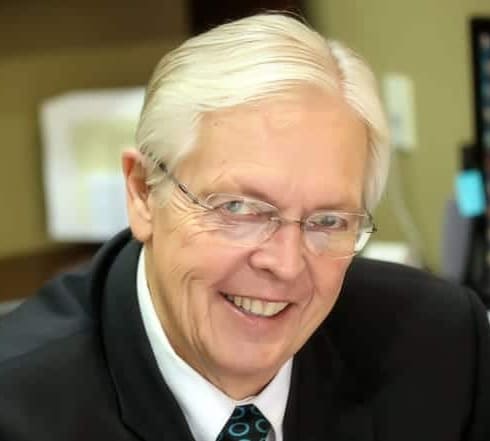 I opened up my firm because I wanted to offer people something different. My staff and I take pride in a client-oriented approach to serving the needs of our clients, hoping that they always feel the door is open to them and their wishes. My office prides itself on state-of-the-art technology and cost-effective means to provide services.
Read more about Mark V Larson