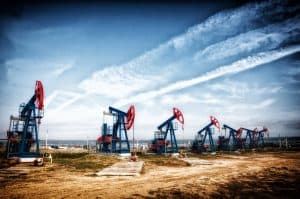 Methane is a gas produced by landfills, coal mines, and wastewater treatment plants, in addition to oil and gas facilities. For years, energy companies have complained that the environmental restrictions requiring them to test for emissions were expensive and difficult, amounting to nothing more than bureaucratic red tape. The Trump administration has finally listened to the energy companies, and decided that the restrictions should be lifted to better serve the economy.
The current Environmental Protection Agency, according to the New York Times, is expected to announce easing of the testing requirements soon. The lifting of restrictions follows two other EPA rollbacks on energy company requirements. The first rollback "proposed weakening a rule on carbon dioxide pollution from vehicle tailpipes." Carbon dioxide emissions from coal-fired power plants were the subject of the other rollback.
Kathleen Sgamma, Western Energy Alliance's president, praised the methane ruling. She told ABC News that "Several features of the original rule were just about more red tape and recordkeeping and it was done in such a way to be particularly onerous and it felt to us that it was more about tying up industry in red tape than an environmental benefit."
The rollback's changes
The new methane rule would change the requirement that oil/gas drillers perform inspections of drilling equipment every six months. If leaks were found, the prior ruling required that repairs be made within 30 days. The new proposal lengthens the six-month requirement to one year and possibly up to two years for some low-yield wells. The repair time is expanded to 60 days.
The time to inspect the equipment "that traps and compresses natural gas," per the Times, would be expanded from once every three or six months to up to one year. In wintry climates (like ours, for example), energy companies claim the shorter time frame wasn't manageable due to the elements. Ms. Sgamma believes that "the change will allow producers to get an exemption to try new technology for identifying leaks instead of locking them into an outdated process."
Helping injured patch workers in North Dakota
North Dakota is home to many oil and gas wells at sites throughout the state, including the Bakken formation. Easing regulations will likely help companies who work in the field, and that is good news for North Dakota. The Times claims that the EPA estimates the old rule would have cost energy companies up to $530 million by 2025 – and save up to $484 million by 2025.
More importantly, though, the rollbacks could lead to more jobs. Allan Olson, executive director of the Montana Petroleum Association, told the Great Falls Tribune that the regulations hurt stripper wells the most, because they were too costly to implement on wells that produced smaller amounts of oil and gas. If the regulations are loosened, smaller wells here in North Dakota may be deemed more viable than they were before, which means increasing the number the jobs.
Just remember, though, that methane is a highly flammable gas, and oil fires are not uncommon in the field. By rolling back inspection dates, it is possible that leaks could go undetected, leaving workers at-risk and unprepared for potential fires and explosions, until the new technology can catch up with production. If that happens, you can count on Larson Law Firm to help you protect your family. Our North Dakota injury lawyers have represented oil and gas industry workers for years, and we know what you're up against if you try to make a claim on your own.
Working in oil fields is dangerous enough; make sure you have an attorney who understands what you'll need if you decide to make a claim for damages. At Larson Law Firm, P.C. our North Dakota oil field accident attorneys fight to help workers get justice if they are hurt. To schedule your free initial appointment with an experienced lawyer, call our Minot office at 701-484-HURT, or fill out our contact form.