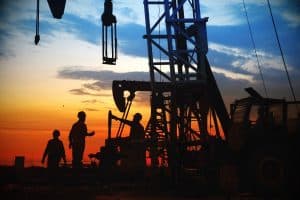 The North Dakota oil fields, especially the Bakken formation, have provided our people with jobs and security for well over a decade. Our workers are strong and dedicated, and we appreciate all the hard work they do for our state. But when safety takes a back seat to meeting high quotas, employees can get hurt.
Oil field accidents and injuries tend to be more severe than in other areas of employment, because of the gases and chemicals involved in extraction. When work is rushed or equipment is improperly maintained, tragic accidents can occur. Some of the more common oil field hazards include:
Fires and explosions
Oil and gas truck accidents
Equipment and machinery malfunctions
Collapsing rigs and decks
Slips and falls
Falling objects
Defective equipment
Hazards like these and resulting accidents are typically caused by things like improper or inadequate training, lack of safeguards, or trying to get too much done too fast.
Common oil field worker injuries
Because of these workplace dangers, oil field workers are at risk for many types of injuries. However, many of these injuries can be avoided with proper safety protocols, regular equipment maintenance, and employee training.
Brain injuries. Traumatic brain injuries, or TBI, can occur from falls, explosions, collapsed rigs, or falling objects. Hard hats don't always protect the head enough, especially in the case of explosions. Even mild TBIs can lead to cognitive problems that can affect both work performance and personal life.
Broken limbs. Accidents, collapses, or slips and falls can cause broken bones. These injuries can cause severe pain and take time to heal. In some cases, they'll require surgery to repair the bones and result in time lost from work.
Burns. Oil workers deal with hot equipment, steam, fire, and electricity, which can result in burns or scalding. Even minor burns can end up becoming infected. Serious burns can require hospitalization, cause disfigurement, and cause loss of mobility in the affected area(s).
Amputations. Accidental finger amputations can occur when gloves get caught in machines, pulling the hand inside the equipment, also injuring the hand itself. Falling from decks or rigging, becoming caught in malfunctioning equipment, or suffering injury in a vehicle accident can also result in more significant limb amputation. Any injury like this will result in loss of work time and hospitalization. If the injury is catastrophic, the employee may be unable to return to work at all.
Eye injuries. On the oil field, debris is often blown into the face from wind gusts or, during an accident, explosions. If a cornea is scratched by even the smallest piece of debris, it can cause pain, limited vision, and if left untreated, an eye infection and potential loss of vision.
Hearing loss. The machinery and equipment on an oil field is extremely loud and, without proper protection, can lead to permanent hearing loss. Even proper safeguards may not protect you in the event of an explosion.
If you've been hurt in an accident while working on the oil field, our injury attorneys can help. At Larson Law Firm, P.C., we won't let you suffer due to someone else's negligence, and we will fight tenaciously to secure you the compensation you deserve. To schedule your free initial consultation with a North Dakota oil field injury attorney, call our Minot office at 701-484-HURT, or fill out our contact form.