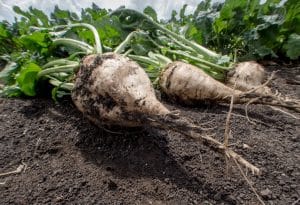 For North Dakota natives, it's almost that time of year. September kicks off not only the fall season but the sugar beet harvest. Although the sugar beet season is financially beneficial for thousands of farmers across North Dakota, it is also one of the most hectic times of the year. With the farmers working for an extended period of time and the number of farmers driving trucks on the roadways increasing, the likelihood of experiencing an accident on the farm or on the road rises during this season.
What are some of the more sugar beet common farm accidents?
Farming has always been a dangerous industry; it ranks in the top 10 most dangerous industries in the country. In 2017, "416 farmers and farm workers died from a work-related injury, resulting in a fatality rate of 20.4 deaths per 100,000 workers," according to the Centers for Disease Control & Prevention (CDC). Harvests are particularly dangerous times because of the speed with which workers have to move to get things done, and because of the increased traffic leaving entering and leaving the farms. There are three specific risks that sugar beet workers must consider:
Truck accidents
With the new harvest in full effect, North Dakota natives can look forward to the addition of more trucks on the roadways. With the addition of multiple trucks on the roads comes the increased risk of truck accidents. Just last year, a sugar beet truck overturned on Polk County Highway 73. The driver, thankfully, was wearing his seat belt.
Unfortunately, trucking accidents during the sugar beet season are quite common. This is in part due to the lack of driving regulations for agricultural drivers. In the state of North Dakota, farmers are exempted from the traditional regulations by which truck drivers must abide. For example, truck drivers are required to possess a commercial driver's license (CDL) to operate any kind of truck.
Farmers, however, are allowed to operate a farm truck with just a valid driver's license during the season, whether they have the knowledge and experience necessary to operate a truck or not. In addition to operating without a valid CDL, farmers may operate trucks and transport sugar beets well past the average weight of most commercial trucks. This can increase the risk of a collision or an overturn, which puts both the farmer and others on the road at risk of injury.
Farm machinery accidents
Trucks are not the only types of machinery that can cause serious injury or death to a farmer. Similar to trucks, farm tractors possess blind spots and can easily overturn as well. Injuries from tractor accidents can be deadly when a farmer is not wearing their seatbelt. Some of the injuries that farmers can sustain from a tractor accident include death, amputation, and the possibility of being crushed under the tractor.
Insecticide and pesticide accidents
Another common type of injury that farmers sustain are injuries from toxic chemicals like insecticides and pesticides. Farmers need to practice extra precaution when applying these chemicals to the sugar beets. Overuse or improper use of pesticide can lead to serious chemical burns. If the chemicals get into the farmer's eyes, it can cause permanent vision loss or complete blindness.
It can also lead to accidental poisoning if the worker ingests any of the chemicals. There are three ways that pesticides can enter the farmer's body: through the skin or eyes, through the mouth, or through the respiratory system. Symptoms of pesticide poisoning can range from mild to moderate and severe. Mild symptoms include nausea, headaches, dizziness, loss of appetite, and weakness or fatigue. Moderate symptoms can include excessive salivation, trembling, abdominal cramps, and a constricted feeling in the throat and chest. Severe symptoms include the inability to breathe, higher-degree burns on the skin, additional phlegm or mucus in the airways, and uncontrollable muscle twitching.
Do I need a personal injury lawyer if I'm hurt during the sugar beet harvest?
When workers are injured in farm accidents, they cannot seek workers' compensation. Instead, they must file a personal injury claim (though seasonal and migrant workers often end up either ignoring necessary treatment or going into debt trying to achieve it). For your best chance at a good outcome, you should work with an attorney who has experience representing injured workers in personal injury claims, like we do.
After an accident on a farm, injured parties have a right to pursue legal justice. With the Minot farm injury attorneys of Larson Law Firm P.C., you have nearly 40 years of legal excellence on your side. Set up a free consultation today at our office in Minot, Bismarck, or Fargo. For more information, complete our contact form or call 701-484-HURT.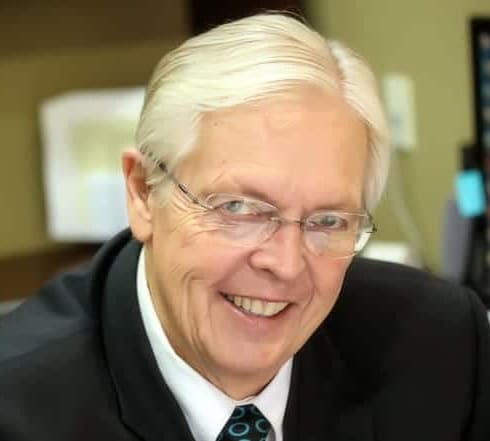 Mark Larson is a Certified Civil Trial Specialist and Certified Civil Pre-Trial Specialist focusing on personal injury, motor vehicle, wrongful death, and oil field claims. Since 1979, Larson Law Firm has served the injured throughout North Dakota. Read more about Mark V. Larson