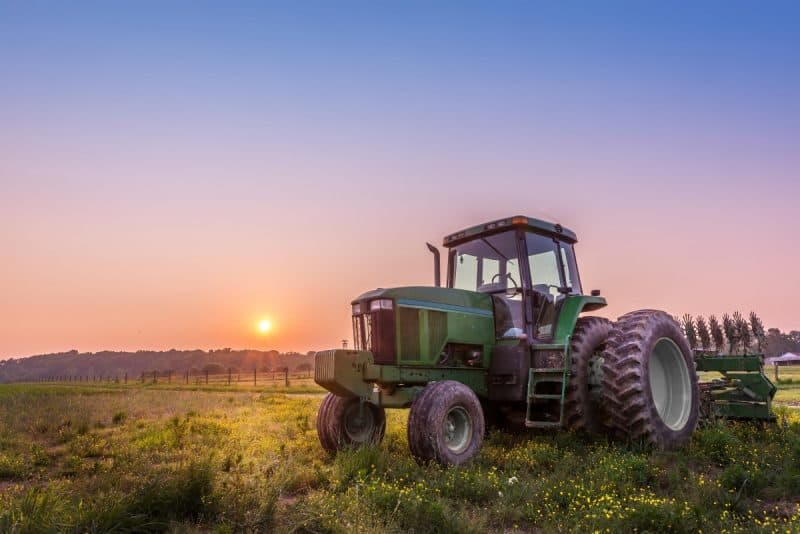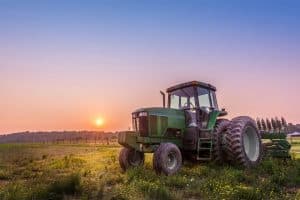 The agriculture industry in North Dakota is worth $10.9 billion annually, with the livestock industry making one of the largest impacts every year. There are more than 29,900 total farms operating in the state with 50 farmers' markets. Agriculture is the backbone of the state, but it can be a dangerous one in which to work. Accidents happen, leading to injuries that can put farmers or their farmhands out of work for months at a time. Let's take a look at the most common farm injuries suffered on the farms of North Dakota.
Vehicle rollovers
Working on a farm requires you to operate or work near heavy machinery, and vehicle rollovers are among the leading causes of serious injuries and death on farms. Combines, tractors, and other 4-wheel vehicles can all overturn when the circumstances are right. According to the Centers for Disease Control and Prevention, "Transportation incidents, which include tractor overturns were the leading cause of death for… farmers and farm workers. The most effective way to prevent tractor overturn deaths is the use of a Roll-Over Protective Structure (ROPS) with a seatbelt."
Falls
Falls from heights are all too common on farms across North Dakota. It's not often that you will have to climb to the top of a grain bin or silo, but when you do, you are taking your life in your hands. Concentration is just as important as wearing the proper footwear with no-slip soles. Falls from ladders, scaffolding, a silo or grain bin almost always result in traumatic injuries or even death.
Of course, there is a very real risk of being injured even if you are not several stories in the air. The Occupational Safety and Health Administration (OSHA) requires fall protection for elevations as low as four feet, in some cases, proving that a fall from a lower height can still lead to injury.
Finally, farmhands who work on large-scale dairy or pig farms must also be aware of the dangers posed by manure lagoons and manure-handling systems. Falls into these open-air pits can be deadly, and any worker who falls must be extracted immediately or risk suffocation.
Injuries caused by animals
Livestock injuries are common; you never know when one of these animals will behave in an unexpected way. The most common injury caused by an animal is being kicked by a cow or a horse, which can lead to traumatic brain injuries (TBI) or even death.
Becoming entangled in equipment
There are thousands of moving parts on a farm, especially when there is a lot of heavy equipment present. These moving parts, if not used properly, can wind up causing serious injuries to farmhands, often necessitating the amputation of a limb.
Steps to take when injured in a farm accident
If you are ever injured in a North Dakota farm accident, be sure to take the following steps:
Call 911 immediately
Seek medical treatment no matter the severity of the injury
Report the accident to your employer
Provide a statement to authorities as to what happened
Abide by all of the doctor's orders for treatment
Speak to an attorney
Being injured in a farm accident can lead to serious, life changing injuries. Contact Larson Law Firm P.C. to schedule a free consultation in our Minot office at 701-484-4878, or fill out our contact form. There's no reason you should struggle alone when injured in a farming accident in North Dakota. We will investigate the accident, review your medical records, and fight for compensation so you can still pay the bills.